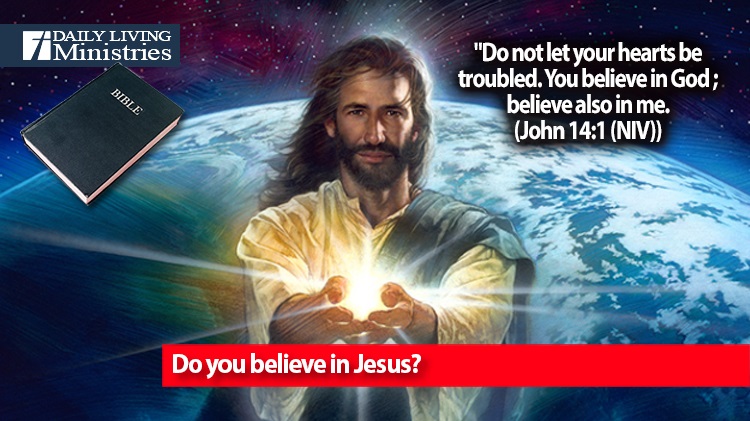 Be Still . . .
Devotionals for Daily Living ©
"Do not let your hearts be troubled. You believe in God ; believe also in me.
(John 14:1 (NIV))
For anyone who professes a faith in Jesus as their personal Lord and Savior, it should be second nature to do what this passage states. We know and trust these words as well as other words that Jesus has spoken about troubles in this world.
"I have told you these things, so that in me you may have peace. In this world you will have trouble. But take heart! I have overcome the world."
(John 16:33 (NIV))
The big question that should be evident from these passages is a simple question.
Do you believe in Jesus?
It is your answer that makes this difficult. It is the state of your heart that gives you away. Is your heart troubled by all of the events that have been transpiring and increasing in frequency in the world lately? What does that say about your faith if you look to the state of the world to determine your peace? These events should make you turn to the one who has overcome the world. They should make you lift your eyes in hopeful anticipation of seeing Jesus!
Exactly what do you believe about Jesus, for what you truly believe will dictate how your heart reacts? How confident are you of your salvation, for that confidence will determine the relationship that you have with Jesus?
Now faith is confidence in what we hope for and assurance about what we do not see.
(Hebrews 11:1 (NIV))
How strong is your relationship with Jesus, for this relationship will determine your trust? In other words, do you trust Jesus to be who He is and to fulfill all that He has promised? If you fully trust Jesus to fulfill all of His promises, then why should you let your heart be troubled? Why should you not believe in the Lord?
Do you believe in Jesus?
Copyright 1998 – 2021 Dennis J. Smock
Daily Living Ministries, Inc.
http://www.dailylivingministries.org
Support Daily Living Ministries
Subscribe to daily email delivery
Visit us on facebook