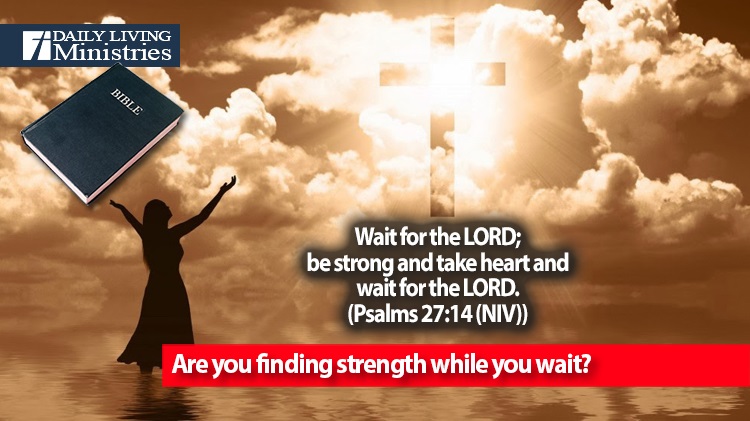 Be Still . . .
Devotionals for Daily Living ©
Wait for the LORD; be strong and take heart and wait for the LORD.
(Psalms 27:14 (NIV))
If you are like me, you are probably asking when the Lord will set things right, especially as we see things rapidly turning further and further away from righteousness and common sense. In fact, I am certain that you have seen or heard someone say something to the effect that common sense is no longer common. All that you have to do is look at the events unfolding in this world and you quickly can agree to this claim. You probably will come away with a perplexed sadness about the inability of far too many people to make any type of logical and intelligent thought patterns. Is this the beginnings of the powerful delusion?
The coming of the lawless one will be in accordance with how Satan works. He will use all sorts of displays of power through signs and wonders that serve the lie, and all the ways that wickedness deceives those who are perishing. They perish because they refused to love the truth and so be saved. For this reason God sends them a powerful delusion so that they will believe the lie and so that all will be condemned who have not believed the truth but have delighted in wickedness.
(2 Thessalonians 2:9-12 (NIV))
God is unfolding things according to His timeline. If you truly follow the Lord and long for His righteousness, then you are probably like me and desire to see that sooner than later. Be patient!
The Lord is not slow in keeping his promise, as some understand slowness. Instead he is patient with you, not wanting anyone to perish, but everyone to come to repentance.
(2 Peter 3:9 (NIV))
God is never early, and more importantly, He is never late. There is a moment in time when the Lord will increase the events and the rapidness of their timing as they unfold culminating in His return. We may be days away. We may be months, or we may even be years, but one thing is certain. We must take heart for we know that His promises will come to pass. We must pray for His strength. We must patiently wait for the Lord.
Are you finding strength while you wait?
Copyright 1998 – 2021 Dennis J. Smock
Daily Living Ministries, Inc.
http://www.dailylivingministries.org
Support Daily Living Ministries
Subscribe to daily email delivery
Visit us on facebook