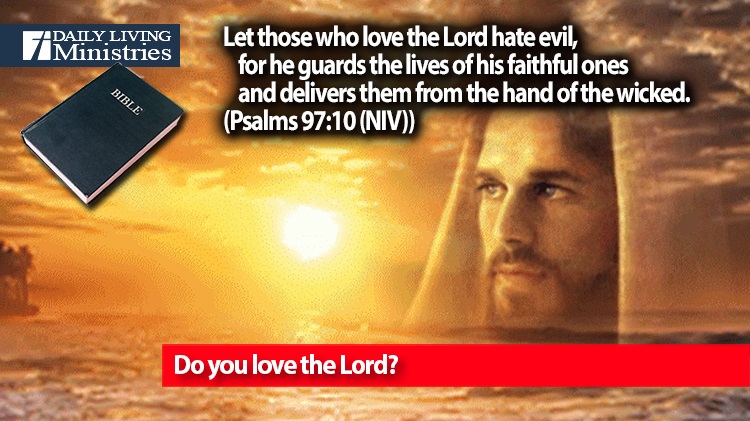 Be Still . . .
Devotionals for Daily Living ©
Let those who love the Lord hate evil,
     for he guards the lives of his faithful ones
     and delivers them from the hand of the wicked.
(Psalms 97:10 (NIV))
Do you feel safe from danger and wickedness?
I realize that is a very difficult question to answer, especially with all of the things that are going on in the world right now.
Perhaps I should approach that question from a different perspective.
Do not be anxious about anything, but in every situation, by prayer and petition, with thanksgiving, present your requests to God. And the peace of God, which transcends all understanding, will guard your hearts and your minds in Christ Jesus.
(Philippians 4:6-7 (NIV))
Do you possess the peace of God?
When I read the passage from Psalm 97, I instantly thought of the peace that we are promised through faith in Jesus as our personal Lord and Savior. When we are assured that the Lord will guard those who profess a faith in Him, I think of peace. When we are assured that the Lord will deliver us from wickedness, I think of peace. When you look at the world and all that is happening, it is comforting to know beyond any doubt that you are guarded and delivered from the evils of the enemy. When you look at your new eternal destination, you have the peace that overcomes, the peace that transcends, the peace that lifts you up, and the peace that gives you life to the fullest.
I want you to take a serious look at your life. Do you hate evil? Is your life guarded because of your faith? Have you been delivered from the hand of the wicked?
Do you love the Lord?
Copyright 1998 – 2023 Dennis J. Smock
Daily Living Ministries, Inc.
https://www.dailylivingministries.org
Support Daily Living Ministries
Subscribe to daily email delivery
Visit us on facebook