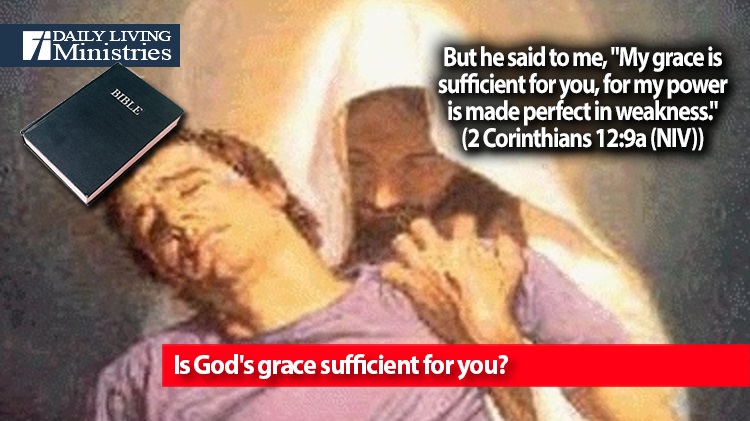 Be Still . . .
Devotionals for Daily Living ©
But he said to me, "My grace is sufficient for you, for my power is made perfect in weakness."
(2 Corinthians 12:9a (NIV))
Is His grace sufficient for you?
I don't know anyone who actually likes to admit that they are weak. It goes against everything in our human nature, but that is exactly what we are called to do. In our sinful, fallen nature, we like to elevate ourselves. We like to make it look like we have it all under control. We like to think that we are the captains of our own destiny and that we are in complete control of everything.
In other words, we like to toot our own horn!
Paul had a different opinion.
Therefore I will boast all the more gladly about my weaknesses, so that Christ's power may rest on me.
(2 Corinthians 12:9b (NIV))
Based on Paul's status in Jewish society, he probably had tooted his own horn many times. He was a Pharisee and was well on his way to high position, prestige and authority, but his Damascus Road experience changed all of that. He realized that his understanding was wrong. He realized that his studies had taken him down the wrong path. He realized that it wasn't about his strength, but that it was about the strength of the one who was in him.
Paul realized that he needed to submit to the authority that was far greater than he. He realized that he needed to humble himself. He realized that he needed to become weak in the eyes of the world so that the Lord could become his strength.
Is God's grace sufficient for you?
Copyright 1998 – 2022 Dennis J. Smock
Daily Living Ministries, Inc.
http://www.dailylivingministries.org
Support Daily Living Ministries
Subscribe to daily email delivery
Visit us on facebook