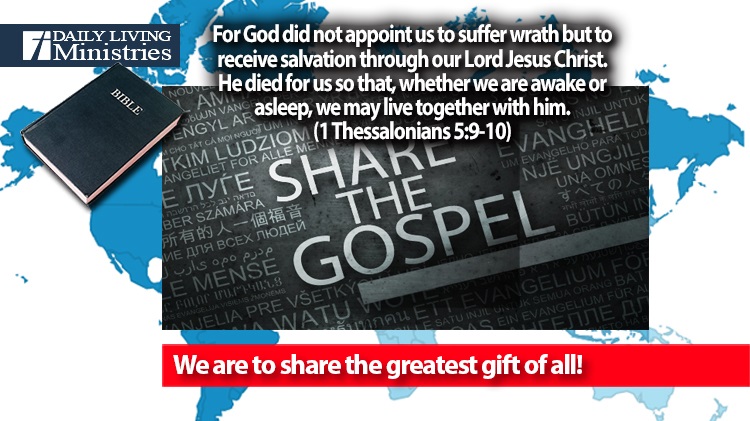 Be Still . . .
Devotionals for Daily Living ©
For God did not appoint us to suffer wrath but to receive salvation through our Lord Jesus Christ. He died for us so that, whether we are awake or asleep, we may live together with him.
(1 Thessalonians 5:9-10 (NIV))
Nobody wants to suffer wrath, but it is a guaranteed result if we do not accept Jesus as our Lord and Savior. It is such a simple thing to avoid.
During this season, when society has taken the true meaning out of Christmas, we must not allow society to creep into our lives in this manner. We must remember why we celebrate and then reach others so that they, too, will know the true meaning of Christmas. We celebrate Jesus' birth with the knowledge that the birth of Jesus was the beginning of what God had planned for all of humanity – salvation to all who would simply seek and accept it.
Christmas is a time for celebration, for as the verse says, "whether we are awake or asleep, we may live together with him." We must remember to tell others about this fantastic gift that was so freely given and help them to receive it.
We are to share the greatest gift of all!
Therefore go and make disciples of all nations, baptizing them in the name of the Father and of the Son and of the Holy Spirit
(Matthew 28:19 (NIV))
I know that this ministry is built on God's Word, but sometimes pictures tell the story of what He is doing much better than I can.
God is using this ministry to reach the world!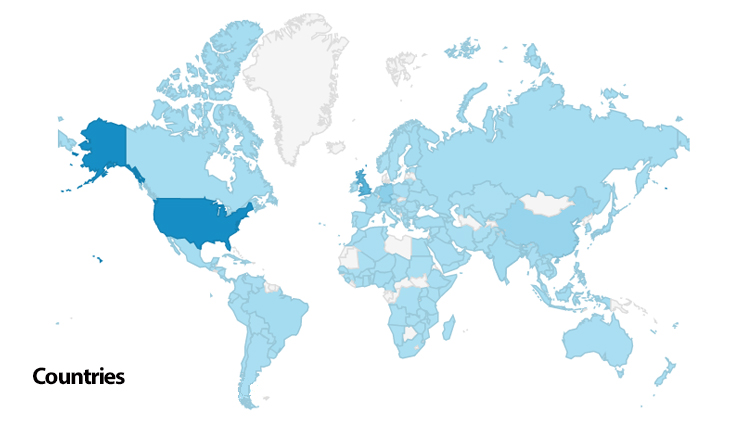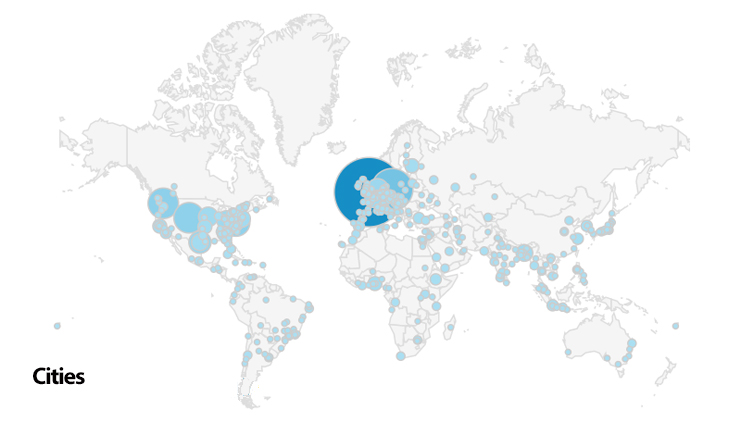 If you have been touched by Daily Living Ministries, please reply and let me know.
I also prayerfully ask that if you can contribute to assist with the continual expenses, please help to keep Daily Living Ministries going into all the world!

Click on the green buttons to view the online giving options.
Thank you for your support in preparing for the future!
Mail contributions to:
DAILY LIVING Ministries, Inc.
1201 Diamond Way
Bogart, GA 30662
Contributions are tax deductible.
In Jesus' name,
Dennis Smock
Copyright 1998 – 2022 Dennis J. Smock
Daily Living Ministries, Inc.
https://www.dailylivingministries.org
Support Daily Living Ministries
Subscribe to daily email delivery
Visit us on facebook