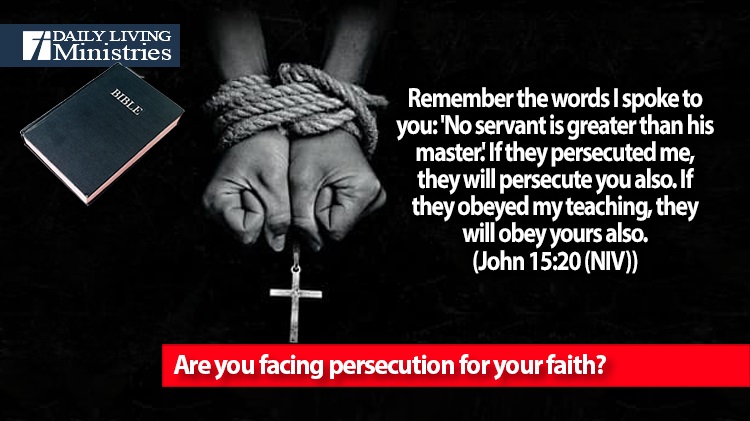 Be Still . . .
Devotionals for Daily Living ©
Remember the words I spoke to you: 'No servant is greater than his master.' If they persecuted me, they will persecute you also. If they obeyed my teaching, they will obey yours also.
(John 15:20 (NIV))
Many people have taught that to follow Jesus means no troubles in this world and that you will be blessed with abundance in all that you do and in worldly possessions.
This teaching is not what Jesus spoke of!
Can we expect more than what was shown to Jesus when He walked the earth? To be truly like Jesus, we need to accept the fact that we will have troubles.
"In this world you will have trouble. But take heart! I have overcome the world."
(John 16:33b (NIV))
When a believer faces hardship or persecution, it should be a witness to others about our faith in Jesus Christ. We will face hardship and persecution, but how we face it is what makes us different from the world.
Will your actions during hardship convict you of being a disciple of Jesus?
Are you facing persecution for your faith?
Copyright 1998 – 2022 Dennis J. Smock
Daily Living Ministries, Inc.
http://www.dailylivingministries.org
Support Daily Living Ministries
Subscribe to daily email delivery
Visit us on facebook