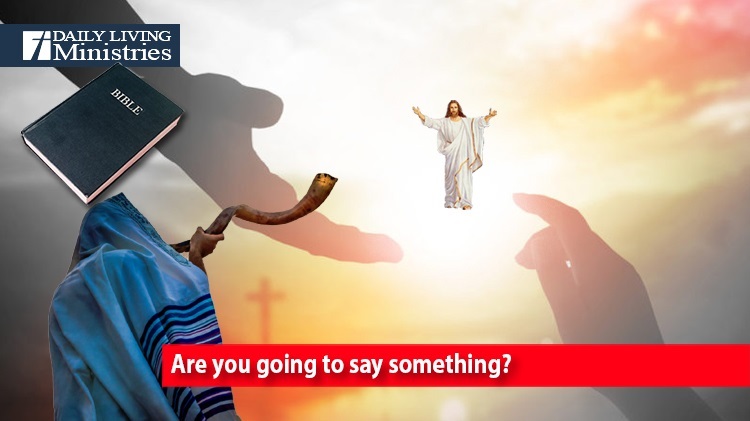 Be Still . . .
Devotionals for Daily Living ©
"Son of man, I have made you a watchman for the people of Israel; so hear the word I speak and give them warning from me. When I say to the wicked, 'You wicked person, you will surely die,' and you do not speak out to dissuade them from their ways, that wicked person will die for their sin, and I will hold you accountable for their blood. But if you do warn the wicked person to turn from their ways and they do not do so, they will die for their sin, though you yourself will be saved.
(Ezekiel 33:7-9 (NIV))
Everybody reads this passage and looks at it from the perspective of what will happen to them if they don't sound the warning. In all honesty, I am not going to dispute this. I do want to pose something for your consideration that I hadn't thought of before. In fact, the concept for this thought came from a recent video posted by a pastor that I follow. It caught me off guard. It put a different perspective on this passage to the point that I no longer only see this as a selfish motive for sounding the warning. I was shown the perspective on this passage from the wicked person's point of view.
Imagine the one who needs to hear the Gospel is someone whom you love. For the sake of setting the stage for this example, when they die and are facing an eternal separation from God, what will they think of you? What will be going through their mind when they realize that you had the way to salvation and did not share it with them?
"Why didn't you say something?"
"Didn't you love me enough to let me know what was coming?"
"Why did you give up on me?"
I want you to close your eyes and imagine your son, your daughter, your spouse, your parents, or your friends saying these things to you. It's not a very pleasant thought. How would you feel if this were to happen? How would you feel knowing that someone you love is facing an eternity of torment simply because you weren't sharing the Gospel with them?
If someone matters to you, you don't simply give up!
With that said, imagine how much more the Lord loves those who are perishing. We, as sinful humanity, love only those around us. We love only those whom we know. Jesus knows each of us and loves each of us. If we are to be His hands and feet in this world, we are to love as He loves. We are to warn them of what is coming. We are to share the good news that allows them to receive salvation!
For God so loved the world that he gave his one and only Son, that whoever believes in him shall not perish but have eternal life. For God did not send his Son into the world to condemn the world, but to save the world through him. Whoever believes in him is not condemned, but whoever does not believe stands condemned already because they have not believed in the name of God's one and only Son. This is the verdict: Light has come into the world, but people loved darkness instead of light because their deeds were evil. Everyone who does evil hates the light, and will not come into the light for fear that their deeds will be exposed. But whoever lives by the truth comes into the light, so that it may be seen plainly that what they have done has been done in the sight of God.
(John 3:16-21 (NIV))
Are you going to say something?
Copyright 1998 – 2021 Dennis J. Smock
Daily Living Ministries, Inc.
http://www.dailylivingministries.org
Support Daily Living Ministries
Subscribe to daily email delivery
Visit us on facebook