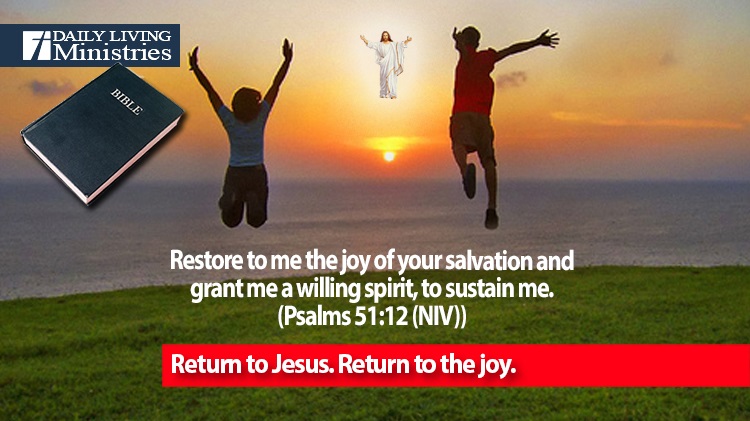 Be Still . . .
Devotionals for Daily Living ©
Restore to me the joy of your salvation and grant me a willing spirit, to sustain me.
(Psalms 51:12 (NIV))
Do you ever find yourself in need of restoration even though you are assured of your salvation?
It is easy to lose sight of the promises that we have been given, but we must not lose sight of the promise that validates all of the other promises.
For no matter how many promises God has made, they are "Yes" in Christ. And so through him the "Amen" is spoken by us to the glory of God. Now it is God who makes both us and you stand firm in Christ. He anointed us, set his seal of ownership on us, and put his Spirit in our hearts as a deposit, guaranteeing what is to come.
(2 Corinthians 1:20-22 (NIV))
When we are in need of restoration, we must turn to the Father who gave His Son so that we could have salvation. The need for restoration comes when we let the weight of the world and the circumstances that we find ourselves in overpower us and consume us.
What do we lose when we are in need of restoration?
We lose our joy – our joy that comes from knowing that we have been saved by grace! Without that joy, Satan can gain access to us and steer us further away from the joy that is ours.
Joy brings hope and an assurance that we are saved by grace. It also brings us a firm foundation and an assurance of what is to come.
Are you in need of restoration? Return to Jesus. Return to the joy.
Copyright 1998 – 2021 Dennis J. Smock
Daily Living Ministries, Inc.
http://www.dailylivingministries.org
Support Daily Living Ministries
Subscribe to daily email delivery
Visit us on facebook