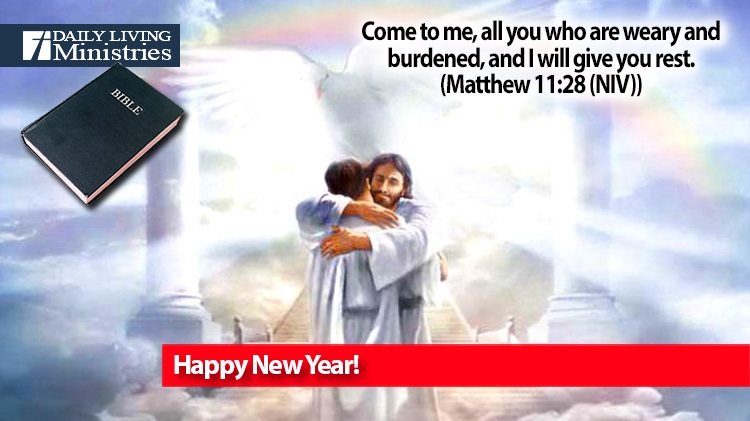 Be Still . . .
Devotionals for Daily Living ©
Come to me, all you who are weary and burdened, and I will give you rest.
(Matthew 11:28 (NIV))
Do you long for rest?
I long for true rest where all of my cares and worries are wiped away never to return!
Do you long for peace?
I long for true peace that passes all understanding.
I realize that these are difficult things to actually have, but I want to tell you that these, and so much more, can be yours if you simply place your faith in Jesus as your personal Lord and Savior. Through Jesus, I have found true rest. Through Jesus, I have found true peace, and I can confidently claim that there is nothing better!
At the chance of sounding simplistic, which it is, all that you have to do is come to Jesus!
The world that we live in is falling further and further into a deprived, sinful state. Are you tired of the things that you see happening in the world? Does your heart break when you see the evil that permeates the thoughts and actions of those who are rebelling against God? Do you have a sense that society has lost its mind, and that what is good is now called evil and what is evil is now called good? You are not alone. More and more people are recognizing that God's plans are unfolding right before us. We may not know the hour or the day, but we can recognize the season, and that season is upon us.
If you have not professed a faith in Jesus as your personal Lord and Savior, do not wait another minute! It is time to make that profession of faith now!
No one knows what the future holds, but we can know who holds the future. Trust in the Lord and I can guarantee that your future will be an eternity with the Father in paradise! I can't think of a better way to end a year and to start a new year than resting in the assurance that your eternity rests safely in the loving arms of Jesus!
Happy New Year!
Copyright 1998 – 2022 Dennis J. Smock
Daily Living Ministries, Inc.
https://www.dailylivingministries.org
Support Daily Living Ministries
Subscribe to daily email delivery
Visit us on facebook