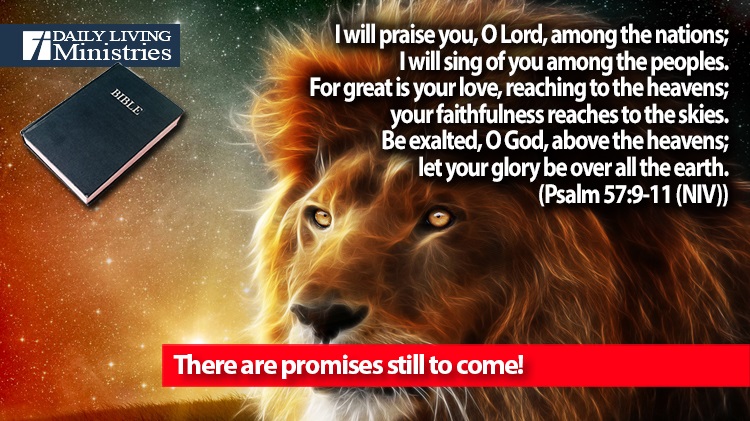 Be Still . . .
Devotionals for Daily Living ©
I will praise you, O Lord, among the nations;
     I will sing of you among the peoples.
For great is your love, reaching to the heavens;
     your faithfulness reaches to the skies.
Be exalted, O God, above the heavens;
     let your glory be over all the earth.
(Psalms 57:9-11 (NIV))
I realize that I have posted this before, but truth is something that needs to be repeated!
The Psalmist spoke truth and wisdom when these words where written. What was true then is still very true today.
In this Christmas season, we are constantly reminded of how great God's love for us is. Celebrating the birth of Jesus Christ is a constant reminder of God's love. God is faithful in keeping His Word. All throughout the Old Testament, God promised to send a Savior to reconcile man with Himself. In this season, we are witness to the promise kept. It is a yearly celebration of that promise. At the same time, we must keep our eyes focused on the other promises of God, especially the one that says that Jesus will come again.
In this holy season of new birth, we must not forget that Jesus grew up and died on the cross, was resurrected and will come again.
Christmas is only the beginning of God's promise and not the culmination.
Do you look forward to God's promises?
There are promises still to come!
Copyright 1998 – 2022 Dennis J. Smock
Daily Living Ministries, Inc.
https://www.dailylivingministries.org
Support Daily Living Ministries
Subscribe to daily email delivery
Visit us on facebook