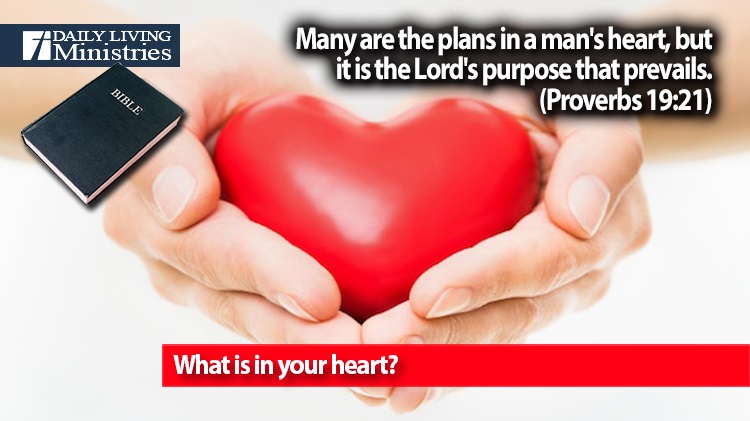 Be Still . . .
Devotionals for Daily Living ©
Many are the plans in a man's heart, but it is the Lord's purpose that prevails.
(Proverbs 19:21 (NIV))
No matter what we may have planned, God has His own plan for us. Many people think that they are the masters of their own destiny. They think that they can do whatever they please, make whatever plans they want, and then reap the benefits of this way of thinking.
How often have we seen the "self-made" man or woman appear to be getting everything that life has to offer: money, fame, love, etc. How many times have you later seen that same person at the pits of despair due to their over indulgence and the effects of their life style?
We have a choice every day that we live. We can choose to follow our plans and ignore God and His Will for our lives and then pay the consequences later, or we can listen to that small, still voice that God uses to talk to us and do His Will. We may think that we can do our own thing and ignore God. Yet, there is always that overshadowing knowledge that what we are doing is wrong. We may not admit it, yet, we always know that something is missing in our lives. There is a hole, an emptiness, that longs to be filled. This emptiness is the longing for God and the desire to be in God's Will for our lives.
Do you have a hole or are you whole?
What is in your heart?
Copyright 1998 – 2023 Dennis J. Smock
Daily Living Ministries, Inc.
https://www.dailylivingministries.org
Support Daily Living Ministries
Subscribe to daily email delivery
Visit us on facebook