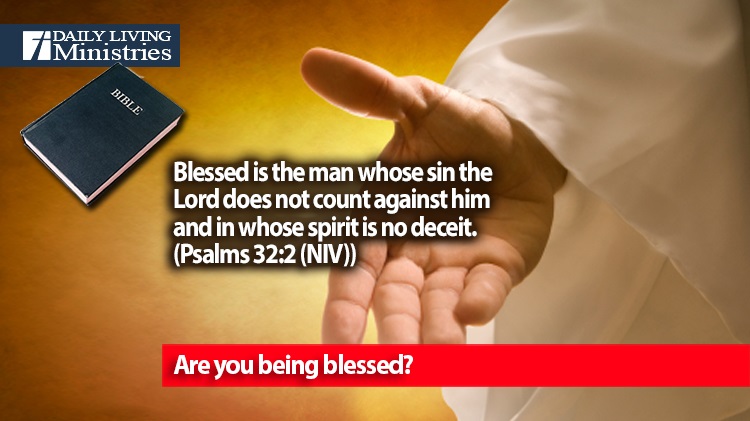 Be Still . . .
Devotionals for Daily Living ©
Blessed is the man whose sin the Lord does not count against him and in whose spirit is no deceit.
(Psalms 32:2 (NIV))
How can there be such a person?
We are all sinners and it is human nature to hide things and to do things that we shouldn't. Is there such a person to whom this verse can actually apply? Certainly not you and I. How then can anyone be blessed by God if no one is capable of these things?
We must remember that God wants to bless us. Because we are not capable of being perfect in the eyes of God, He gave us a way to become perfect through association. He sent His Son, Jesus, to be the perfect person in this earth and to die for our imperfections. All we have to do is call upon the name of Jesus and we can be forgiven of our sins and they will not count against us in the eyes of God. Once we call upon Jesus as our personal Lord and Savior, then we begin to be transformed from the inside and our spirits begin to be freed of the deceit that is so natural to us.
Only through Jesus can we achieve the blessing that God promised!
Are you being blessed?
Copyright 1998 – 2023 Dennis J. Smock
Daily Living Ministries, Inc.
https://www.dailylivingministries.org
Support Daily Living Ministries
Subscribe to daily email delivery
Visit us on facebook