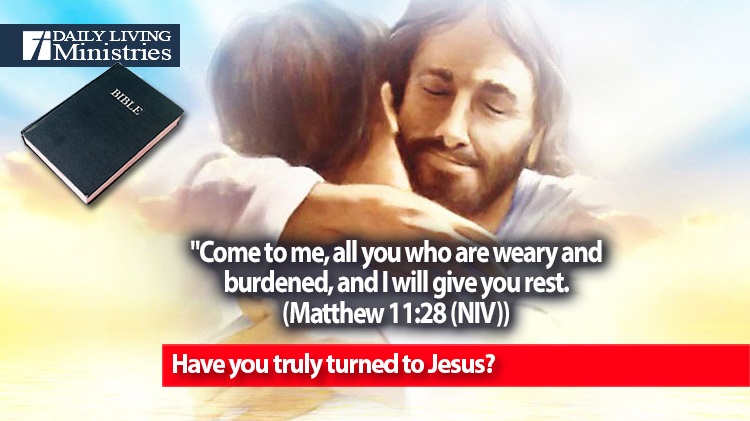 Be Still . . .
Devotionals for Daily Living ©
"Come to me, all you who are weary and burdened, and I will give you rest.
(Matthew 11:28 (NIV))
I don't know a single person who professes a faith in Jesus that does not know and love this passage. In fact, we rely on the truth of these words when the world gets us down. We love the fact that we can turn to Jesus and He will not forsake us, but most people stop there. They don't connect the proverbial dots with what is written in the next two sentences.
Take my yoke upon you and learn from me, for I am gentle and humble in heart, and you will find rest for your souls. For my yoke is easy and my burden is light."
(Matthew 11:29-30 (NIV))
The rest that we seek is not a transitory rest. It is not a pit stop where we get recharged and then go do our own thing. We are to take His yoke and learn from it. I started to say that we are to take His yoke as a way of life, but in all honesty, we are to take His yoke as the way of life!
I have read in the past that a rabbi's teachings were called a yoke. The Pharisees and the Sadducees created a heavy burden, a heavy yoke, for their followers to carry. They were burdened with legalism and teachings that were of man's traditions instead of God's Word. Jesus never placed this type of burden, this type of yoke, on those who follow Him. He simply calls us to repent and acknowledge Him as your personal Lord and Savior. Instead of a vast number of man's traditions, He calls us to love the Lord your God with all your heart and to love your neighbor as yourself. If we are able to do this, everything else falls into place.
In essence, when you look at Matthew 11:28-30 in context, we are invited to come to Jesus and abandon man's religious traditions, accept the grace and mercy that is freely given at the cross, and follow His teachings that call us to love God and each other. We don't have to worry about sacrifices, for He has paid the price as the perfect Lamb of God!
I realize that Isaiah lived hundreds of years before Matthew recorded these words, but I see a direct relationship, a direct result of taking the yoke of Jesus as our own.
But those who wait on the LORD shall renew their strength; they shall mount up with wings like eagles. They shall run and not be weary; they shall walk and not faint.
(Isaiah 40:31 (NIV))
We will find rest. We will have the joy of carrying the burden that Jesus spoke of. We will rejoice in the Lord. We will renew our strength, for our strength will be found in Him. We will learn to soar above the sins of this world because He has overcome this world, and we will walk through this world knowing that our strength comes from Jesus!
Have you truly turned to Jesus?
Copyright 1998 – 2021 Dennis J. Smock
Daily Living Ministries, Inc.
http://www.dailylivingministries.org
Support Daily Living Ministries
Subscribe to daily email delivery
Visit us on facebook