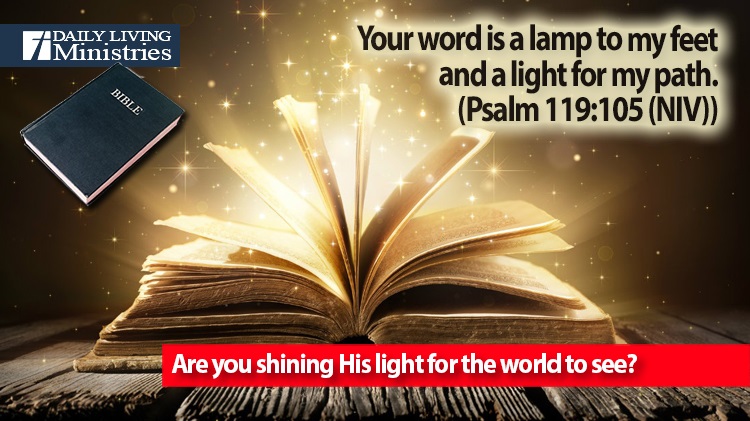 Be Still . . .
Devotionals for Daily Living ©
Your word is a lamp to my feet and a light for my path.
(Psalms 119:105 (NIV))
God's Word is Truth. Truth is spiritual light. Are we shining the light that God has given us so that others may see their path clearly?
"You are the light of the world. A city on a hill cannot be hidden. Neither do people light a lamp and put it under a bowl. Instead they put it on its stand, and it gives light to everyone in the house. In the same way, let your light shine before men, that they may see your good deeds and praise your Father in heaven.
(Matthew 5:14 (NIV))
Take it one day at a time. Take it one hour at a time. Take it one second at a time. We cannot plan how to shine God's light, we can only be a willing vessel when the opportunity arises. Do you have a second to spare?
Take each second as it comes and shine forth the light that God has placed within you, the Light of Jesus Christ.
Think of all the people who you meet every day who need God's Light.
Are you shining His light for the world to see?
Copyright 1998 – 2021 Dennis J. Smock
Daily Living Ministries, Inc.
http://www.dailylivingministries.org
Support Daily Living Ministries
Subscribe to daily email delivery
Visit us on facebook