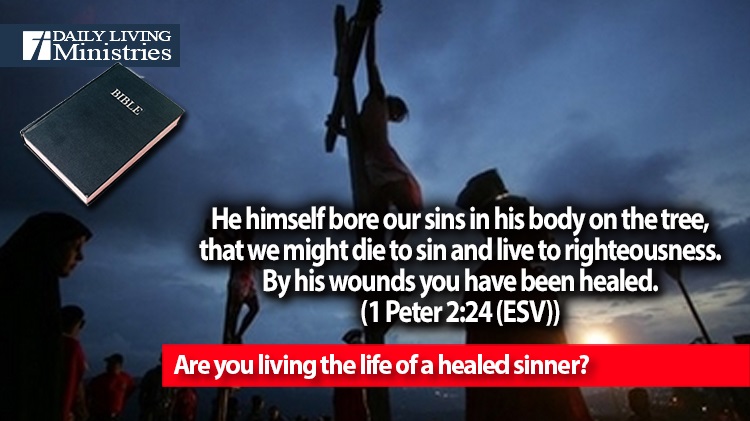 Be Still . . .
Devotionals for Daily Living ©
He himself bore our sins in his body on the tree, that we might die to sin and live to righteousness. By his wounds you have been healed.
(1 Peter 2:24 (ESV))
I don't know about you, but this trade is very one-sided. And, no, I am not complaining, for I know what I deserve and I know what this trade has given me!
What about you?
Do you truly realize what has been given to you in this trade?
Do you truly realize the totality of the burden that has been lifted from you in this trade?
for all have sinned and fall short of the glory of God,
(Romans 3:23 (NIV))
For the wages of sin is death, but the free gift of God is eternal life in Christ Jesus our Lord.
(Romans 6:23 (ESV))
Based on these two passages, each of us are guilty of such serious transgressions that we have been sentenced to death without any hope of redemption or pardon through anything that we could ever do.
But, God . . .
Thankfully, He had other plans!
For God so loved the world, that he gave his only Son, that whoever believes in him should not perish but have eternal life. For God did not send his Son into the world to condemn the world, but in order that the world might be saved through him. Whoever believes in him is not condemned, but whoever does not believe is condemned already, because he has not believed in the name of the only Son of God.
(John 3:16-18 (ESV))
As believers in Jesus as our personal Lord and Savior, we must never forget what our Lord has done for us. We must always keep our eyes and our hearts focused on Jesus, for without the grace and mercy freely give at the cross, we would still be completely helpless, hopeless and lost.
Are you living the life of a healed sinner?
Copyright 1998 – 2022 Dennis J. Smock
Daily Living Ministries, Inc.
http://www.dailylivingministries.org
Support Daily Living Ministries
Subscribe to daily email delivery
Visit us on facebook