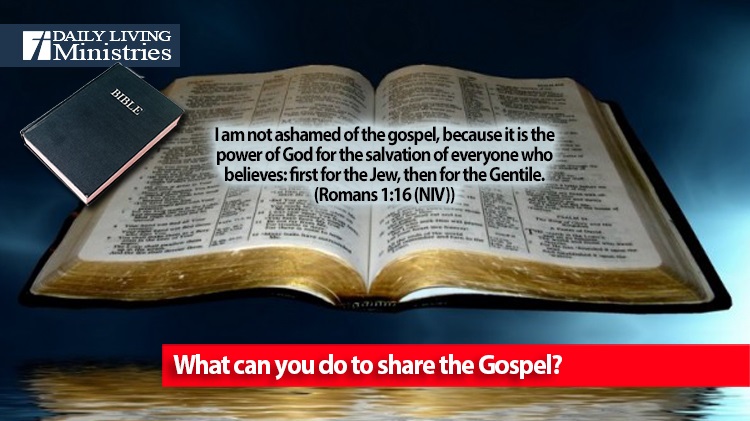 Be Still . . .
Devotionals for Daily Living ©
I am not ashamed of the gospel, because it is the power of God for the salvation of everyone who believes: first for the Jew, then for the Gentile.
(Romans 1:16 (NIV))
Have you ever truly stopped to reflect on just how powerful words can be?
Words can bring encouragement. They can destroy. Words can bring great joy or great sadness. Words can do tremendous good or bring tremendous harm.
There is one Word that brings eternal life.
In the beginning was the Word, and the Word was with God, and the Word was God.
(John 1:1 (NIV))
The Word became flesh and made his dwelling among us. We have seen his glory, the glory of the One and Only, who came from the Father, full of grace and truth.
(John 1:14 (NIV))
Consider the language that you speak. How many different words do you know? Do any of them carry the power to bring salvation? Only Jesus Christ, the Word made flesh, can bring such a promise.
Every day, we speak hundreds, if not thousands of words. We must choose carefully what we say. We must speak the truth of the Word of God so that others may be brought to salvation, for only the Word can save.
Think about how powerful the Word of God has been in your life.
What can you do to spread the Word?
What can you do to share the Gospel?
Copyright 1998 – 2023 Dennis J. Smock
Daily Living Ministries, Inc.
https://www.dailylivingministries.org
Support Daily Living Ministries
Subscribe to daily email delivery
Visit us on facebook