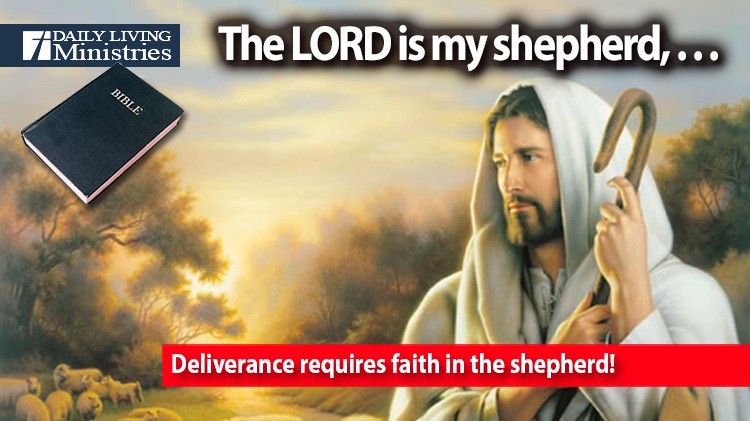 Be Still . . .
Devotionals for Daily Living ©
The LORD is my shepherd, I shall not be in want.
He makes me lie down in green pastures,
    he leads me beside quiet waters,
he restores my soul.
    He guides me in paths of righteousness
        for his name's sake.
Even though I walk
        through the valley of the shadow of death,
    I will fear no evil,
        for you are with me;
    your rod and your staff,
        they comfort me.
You prepare a table before me
        in the presence of my enemies.
    You anoint my head with oil;
        my cup overflows.
Surely goodness and love will follow me
        all the days of my life,
    and I will dwell in the house of the LORD
        forever.
(Psalms 23:1-6 (NIV))
David hit the nail on the head when he wrote this!
It is the prayer of every believer. It is the hope of every believer. God will provide for us in ways that we can only imagine. If we fully rely on Him, then He will deliver us, He will guide us, He will prepare a place for us.
When faced with what the world sends our way, we have a shelter to run to. Peace is what God offers. Chaos is what the world offers. The natural order of things since Adam and Eve fell is degeneration. Through God, we can be made new again. It only takes a simple act of faith.
The faith that Jesus Christ is God's only begotten Son, and our only Lord and Savior.
Do you possess this faith?
Deliverance requires faith in the shepherd!
Copyright 1998 – 2021 Dennis J. Smock
Daily Living Ministries, Inc.
http://www.dailylivingministries.org
Support Daily Living Ministries
Subscribe to daily email delivery
Visit us on facebook