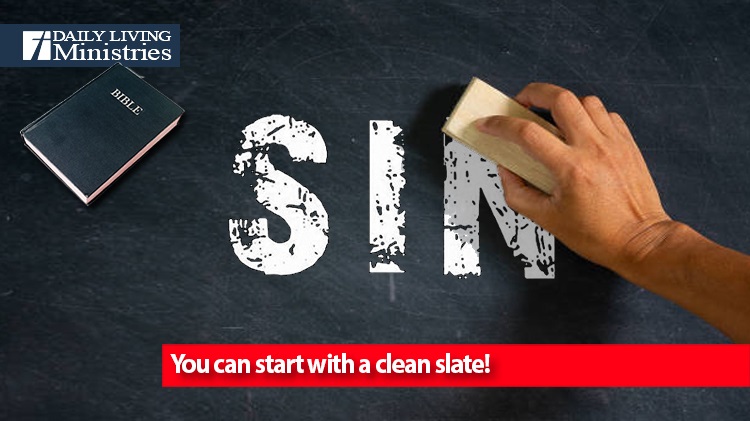 Be Still . . .
Devotionals for Daily Living ©
"Two men owed money to a certain moneylender. One owed him five hundred denarii, and the other fifty. Neither of them had the money to pay him back, so he canceled the debts of both. Now which of them will love him more?"
Simon replied, "I suppose the one who had the bigger debt canceled."
      "You have judged correctly," Jesus said.
(Luke 7:41-43 (NIV))
I hate to say this, but debt is something that we, as a society, seem to know more and more about. It almost seems that we can't live in this world without incurring debt. Take a look at your finances. If you are like the typical person living in this country, you probably have loans, credit cards, and a mortgage.
What would you do if your mortgage company called you one day and said that you didn't need to make any more payments? How would you feel if you large balance had been miraculously wiped away? I don't know about you, but I would be overjoyed.
What other type of debt do you have?
It is said that the biggest debt that each of us have is the debt that we owe because of our sin. That debt requires eternal separation from God. It requires a spiritual death in addition to our physical death. No one can pay the price of their debt. It is a burden that all must bear. It is a burden that no one can escape through any actions of their own. It is written in the law of sin and death.
Therefore, there is now no condemnation for those who are in Christ Jesus, because through Christ Jesus the law of the Spirit of life set me free from the law of sin and death.
(Romans 8:1-2 (NIV))
God canceled our debt through Jesus! We should all rejoice for our debt to sin and death has been paid. Our "mortgage" has been given to us free and clear!
How much do you rejoice? How big was your debt?
You can start with a clean slate!
Copyright 1998 – 2022 Dennis J. Smock
Daily Living Ministries, Inc.
http://www.dailylivingministries.org
Support Daily Living Ministries
Subscribe to daily email delivery
Visit us on facebook