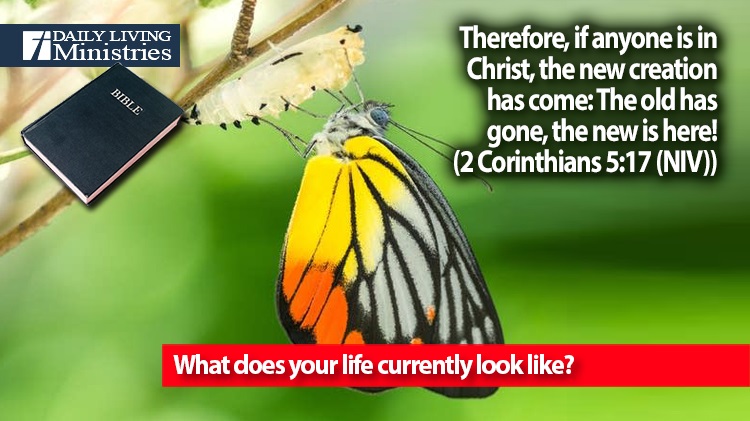 Be Still . . .
Devotionals for Daily Living ©
Therefore, if anyone is in Christ, the new creation has come: The old has gone, the new is here!
(2 Corinthians 5:17 (NIV))
What do you do when something gets old?
If you are like most people, you hold on to things until they are no longer of value. It is at this point that you decide to throw away the old things, the trash, and replace them with something new.
What happens when the old things have more value to you than is obvious from the current state of the objects?
Think about that last question in relation to antique cars that are lovingly restored. What about antique furniture or very rare musical instruments? In the eyes of the right person, even old, dilapidated things have value and are worth restoring to new condition. This is how our Father sees each of us. In His eyes, we are worth so much more than we are worth in our own eyes. He has freely given each of us a way to be restored. God's plan for restoration does not leave us in our sinful, fallen state. All that we have to do to be restored is to accept the offer freely given through the cross of Jesus Christ!
Do you long to be a new creation?
It is as easy as ABC.
A is for admit that you are a sinner in need of a savior.
B is for believe in your heart that Jesus Christ died for your sins, was buried, and that God raised Him from the dead.
C is for call upon the name of the Lord Jesus.
If you can honestly profess this and claim it as your own, then you are a new creation in the eyes of God. The old has gone! The new is here!
What does your life currently look like?
Copyright 1998 – 2023 Dennis J. Smock
Daily Living Ministries, Inc.
https://www.dailylivingministries.org
Support Daily Living Ministries
Subscribe to daily email delivery
Visit us on facebook