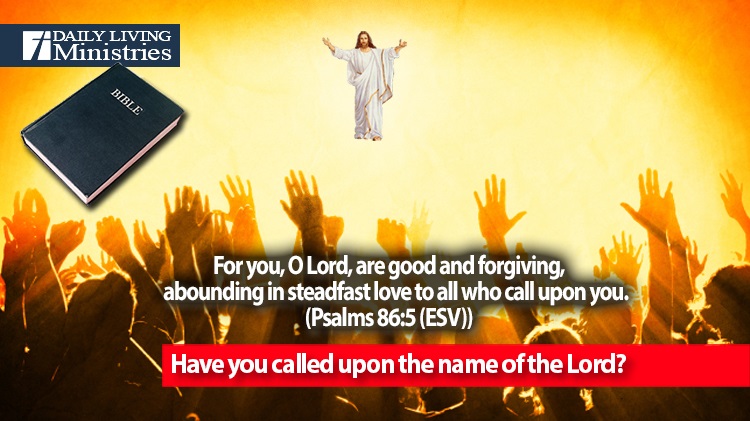 Be Still . . .
Devotionals for Daily Living ©
For you, O Lord, are good and forgiving,
     abounding in steadfast love to all who call upon you.
(Psalms 86:5 (ESV))
What do you tell people who claim that God won't send them to hell because He is love, and why would a loving God do such a thing?
Let that question sink in!
Do you know anyone who professes this belief? Have you ever professed this belief? On the surface, it sounds so appealing and accurate, but is it accurate?
For God so loved the world that he gave his one and only Son, that whoever believes in him shall not perish but have eternal life. For God did not send his Son into the world to condemn the world, but to save the world through him. Whoever believes in him is not condemned, but whoever does not believe stands condemned already because they have not believed in the name of God's one and only Son.
(John 3:16-18 (NIV))
If it is accurate, then why did God send His one and only Son? Why did He have to go to the cross? Why did He have to die in order to pay for our transgressions, for our sins?
For the wages of sin is death, but the free gift of God is eternal life in Christ Jesus our Lord.
(Romans 6:23 (ESV))
Too many people have accepted the lie propagated by the enemy that says that since God is love, He accepts you just as you are and that you do not have to change. They forget one important fact that clearly modifies those with whom God shares His steadfast love.
"to all who call upon you."
Too many people ignore the fact that we have to call on the Lord to save us, and then His love is poured out upon us. He does love everyone, but He desires for you to repent, accept His gift of grace and mercy, and then follow Him. There is nothing in His Word that says that He will show His redeeming love to those who rebel against Him. All that you have to do is read about Adam and Eve, the flood, the Tower of Babel and many others to see what happens to those who rebel. Countless times, He pleads with those who are in rebellion to turn to Him and live! That is why He sent His Son.
Jesus said to him, "I am the way, and the truth, and the life. No one comes to the Father except through me.
(John 14:6 (ESV))
Have you called upon the name of the Lord?
Copyright 1998 – 2022 Dennis J. Smock
Daily Living Ministries, Inc.
http://www.dailylivingministries.org
Support Daily Living Ministries
Subscribe to daily email delivery
Visit us on facebook