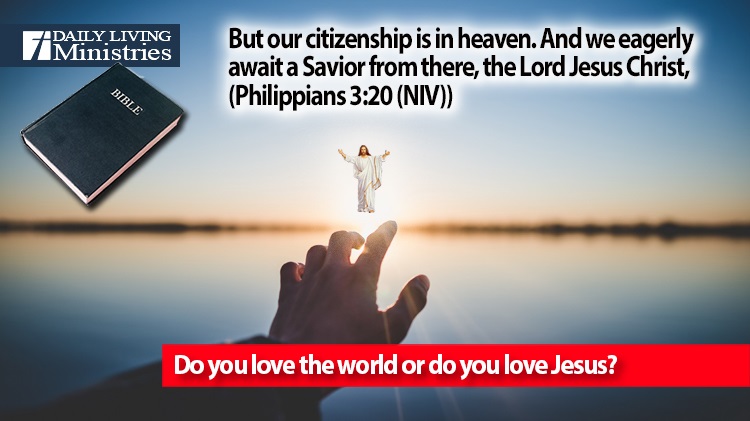 Be Still . . .
Devotionals for Daily Living ©
But our citizenship is in heaven. And we eagerly await a Savior from there, the Lord Jesus Christ,
(Philippians 3:20 (NIV))
Are you eagerly awaiting Jesus?
Your answer to that question is a direct result of how you look at the world and how you look at Jesus.
If you are focused on the world and look to the world for answers, then you are not eagerly awaiting Jesus even if you claim to believe. If you believe that everything is going to get better because you trust those in power, then your faith is not in Jesus, but in fallen humanity.
If you look at the world in disbelief as each ungodly decision is made as it falls deeper and deeper into complete rebellion against God, then you know beyond any doubt that your citizenship is firmly rooted in your faith in Jesus.
To put it simply, do you trust man or do you trust Jesus? Do you believe what the world tells you or do you believe what God told us long ago? If your answers are not what you expected, now is the time to repent and change your priorities. Don't wait! Tomorrow may be too late!
Do you love the world or do you love Jesus?
Copyright 1998 – 2022 Dennis J. Smock
Daily Living Ministries, Inc.
http://www.dailylivingministries.org
Support Daily Living Ministries
Subscribe to daily email delivery
Visit us on facebook