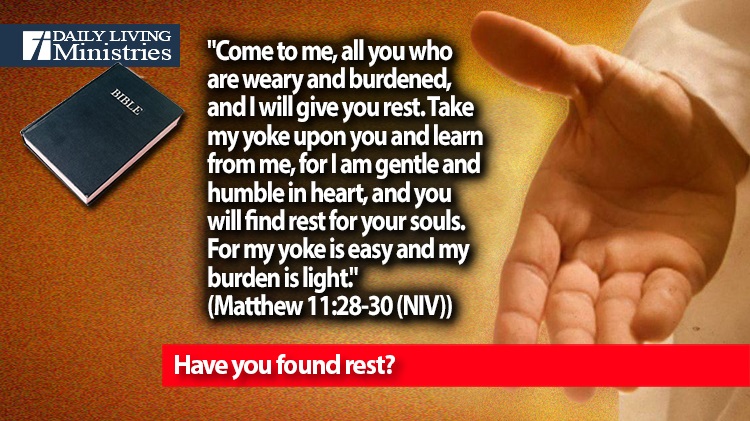 Be Still . . .
Devotionals for Daily Living ©
"Come to me, all you who are weary and burdened, and I will give you rest. Take my yoke upon you and learn from me, for I am gentle and humble in heart, and you will find rest for your souls. For my yoke is easy and my burden is light."
(Matthew 11:28-30 (NIV))
The world has ways of making you weary. None of us are exempt from this. If you live in the world, you WILL become weary and burdened. Right now, I am exhausted. Without going into detail, if you have aging parents, you understand my current burden. There have been days in the last three weeks that seemed like they took forever. Other days seemed to fly by. All of it is a blur, and . . .
I am tired!
I rest assured in the promises contained within this passage. I still make myself turn to His Word for there is no other place to turn. I know and hold firm to what Simon Peter professed.
Simon Peter answered him, "Lord, to whom shall we go? You have the words of eternal life.
(John 6:68 (NIV))
Have you found rest?
Copyright 1998 – 2022 Dennis J. Smock
Daily Living Ministries, Inc.
http://www.dailylivingministries.org
Support Daily Living Ministries
Subscribe to daily email delivery
Visit us on facebook