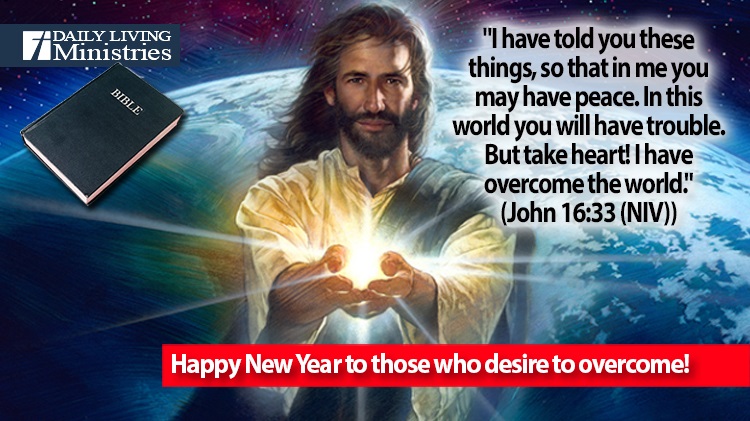 Be Still . . .
Devotionals for Daily Living ©
"I have told you these things, so that in me you may have peace. In this world you will have trouble. But take heart! I have overcome the world."
(John 16:33 (NIV))
Are you at peace with what is going on in the world?
What does your answer tell you about your relationship with Jesus?
I realize that we are only human and we live in the physical world, but if we have accepted Jesus as our personal Lord and Savior, then we do not truly live here. This world is not our home. We are only passing through. Our true home is an eternity spent with Jesus!
My Father's house has many rooms; if that were not so, would I have told you that I am going there to prepare a place for you? And if I go and prepare a place for you, I will come back and take you to be with me that you also may be where I am.
(John 14:2-3 (NIV))
Let me present a question for your consideration.
If you were on a journey to get home and you saw terrible thing along the way, would you forget that you were going home and focus on the troubles along the way?
Sadly, that is what too many people who profess a faith in Jesus as their personal Lord and Savior end up doing. We focus on the troubles in this world and lose our focus on Jesus. It is true that we do have to live in this world, but we must remember that what we see unfolding is all part of God's plan. As such, we must keep our eyes focused on Jesus, for when we focus on Jesus all the troubles of this world seem to fade away.
As we face the upcoming new year, it is my prayer that each of us can keep our focus where it should be.
Happy New Year to those who desire to overcome!
Copyright 1998 – 2021 Dennis J. Smock
Daily Living Ministries, Inc.
http://www.dailylivingministries.org
Support Daily Living Ministries
Subscribe to daily email delivery
Visit us on facebook