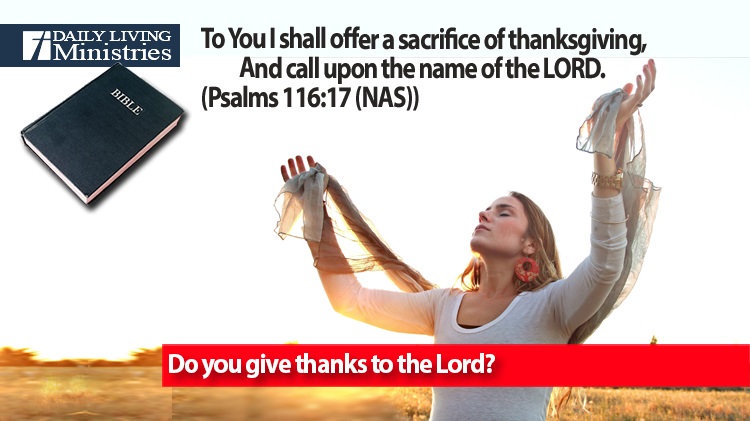 Be Still . . .
Devotionals for Daily Living ©
To You I shall offer a sacrifice of thanksgiving,
          And call upon the name of the LORD.
(Psalms 116:17 (NAS))
Do you look at our Thanksgiving holiday as a sacrifice to the Lord?
Far too many people look at Thanksgiving as a day to overeat and watch football. They don't look at Thanksgiving as an act to be performed unti the Lord.
Are you truly thankful for what God has given to you, or do you take it for granted?
Are you more concerned with thanking the cooks than you are for thanking God for providing the blessings that sit before you?
Are you more thankful for the physical possessions that you have than you are for the gift of grace that was freely given to you?
Just what are your priorities? What are you thankful for? Are you more thankful for the things that will rust and decay than you are for grace that never goes away?
I pray that each of us truly recognize where our thanks should be directed.
Do you give thanks to the Lord?
Copyright 1998 – 2021 Dennis J. Smock
Daily Living Ministries, Inc.
http://www.dailylivingministries.org
Support Daily Living Ministries
Subscribe to daily email delivery
Visit us on facebook