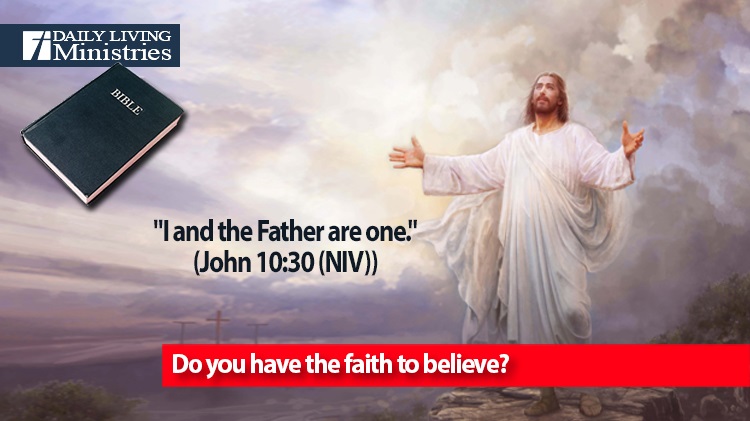 Be Still . . .
Devotionals for Daily Living ©
"I and the Father are one."
(John 10:30 (NIV))
I find human nature so troubling!
Jesus was walking in the temple courts when He was asked by the Jews if He was the Messiah. They wanted a simple yes or no answer and when Jesus finished telling them that those whom the Father has given to Him know Him, He answered their question with these words.
He told them exactly what they asked to hear, but it was not what they expected to hear. They were looking for the Messiah to save Israel and His answer basically told them that their understanding of the Scriptures concerning Him were wrong. His answer told them that the Messiah that they were looking for was not coming, and that the true Messiah was there with them. He told them what we profess today to believe, and that is that He was God among us. And, . . .
For His answer, they picked up stones to stone Him!
We get so wrapped up in our own version of the truth that when the real truth is right in front of us, we fail to recognize it. To make things even worse, we often lash out, we attack the real truth as a lie.
Have you ever done that?
Have you ever wanted to know something so badly that when you did get the answer you were disappointed because it did not meet your preconceived ideas for the answer? That is exactly what happened when Jesus spoke these words, and it happens every single day to countless people who have preconceived ideas of who Jesus is. They fail to recognize the truth because it doesn't match their expectations. Perhaps that is why we are to become like little children. They have not had time to develop any preconceived interpretations of the truth. They simply call it as it is. They innocently recognize the truth.
Have you become like a little child and placed your faith in Jesus?
Do you have the faith to believe?
Copyright 1998 – 2021 Dennis J. Smock
Daily Living Ministries, Inc.
http://www.dailylivingministries.org
Support Daily Living Ministries
Subscribe to daily email delivery
Visit us on facebook