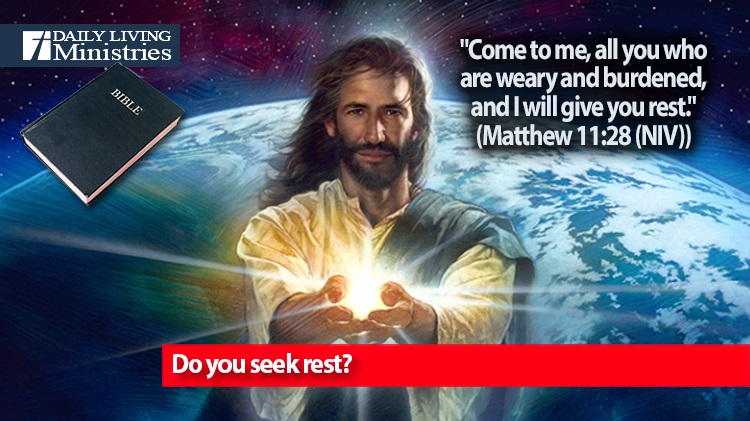 Be Still . . .
Devotionals for Daily Living ©
"Come to me, all you who are weary and burdened, and I will give you rest."
(Matthew 11:28 (NIV))
Are you weary from all that you burdened with in this world?
In this country, we celebrate people who work, but is work different than labor? Is this different than a burden? Work implies fulfilling duties in exchange for compensation whether a pay check or a harvest of some kind. Labor implies hard work or compulsory work without the proportional reward. A burden implies some hardship or oppression that must be carried. With that in mind, do you work or do you labor? Do you have any burdens that you carry?
Are you weary from your efforts? Are you exhausted physically and spiritually? Do you feel that you can endure nothing else in this world?
Do you long for peace? It can be yours! Turn to Jesus!
And the peace of God, which transcends all understanding, will guard your hearts and your minds in Christ Jesus.
‭‭(Philippians‬ 4:7‬ (NIV‬‬))
Do you long for rest? It can be yours! Turn to Jesus!
Do you seek rest?
Copyright 1998 – 2021 Dennis J. Smock
Daily Living Ministries, Inc.
http://www.dailylivingministries.org
Support Daily Living Ministries
Subscribe to daily email delivery
Visit us on facebook