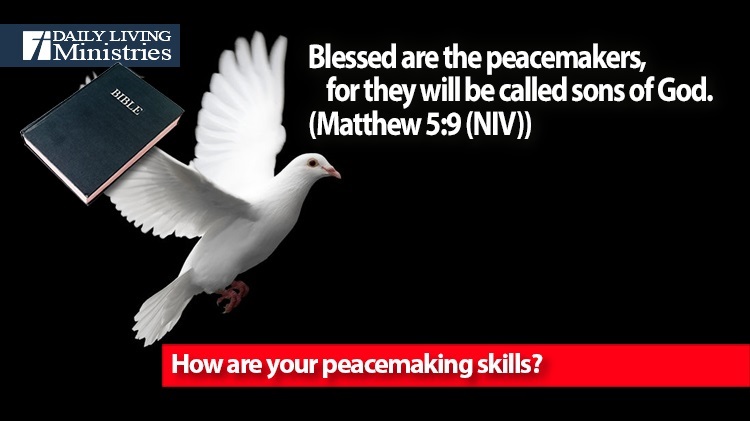 Be Still . . .
Devotionals for Daily Living ©
Blessed are the peacemakers,
     for they will be called sons of God.
(Matthew 5:9 (NIV))
Peace! That is something that the world is in short supply of at this moment in history.
The world definitely needs the peace that passes understanding. Perhaps it is this peace, and not the earthly peace that Jesus was actually speaking of in this passage. The earthly peace is something that is a lofty goal, but it will not be attainable in the natural world.
Consider the peace that God gives to those who truly follow Him. It is a peace that literally passes all understanding especially since it gives the recipient a joy that transcends the problems of the physical world. Perhaps it is this peace that passes understanding that Jesus is referring to.
Those who plant the seeds of this peace truly are the sons of God for they are giving something that can only be given through a love that goes beyond the earthly type of love. This peace is a gift from God through His Son, Jesus Christ.
How many times have you heard people refer to sharing the Gospel as the passing of the peace?
Closely examine your peacemaking abilities. Could you be considered this type of peacemaker?
How are your peacemaking skills?
Copyright 1998 – 2021 Dennis J. Smock
Daily Living Ministries, Inc.
http://www.dailylivingministries.org
Support Daily Living Ministries
Subscribe to daily email delivery
Visit us on facebook